Receive 20% off at checkout on all purchases totaling $50. Plus get FREE SHIPPING!*
*Domestic: With every purchase
**International: With minimum purchase of $50
Testimonials
Sleep at Last! I'm amazed that these aren't sold everywhere.

S. West (Melatonin 10 mg)
Very pleased with the results. It has really helped me with sleeping through the night. I've also noticed that I don't toss and turn as much. The patches were easy to apply and take off.

Yt (Melatonin 10 mg)
I have tried Thrive DFT patches which worked but were expensive and then I found Energy patch plus which is a very inexpensive energy patch that works the same as the Thrive. I can tell when I forget to put the patch on.

Amazon Verified Purchase (Energy Patch Plus)
HIGHLY RECOMMEND! Recently moving from one time zone to another, I had A LOT of difficulties adjusting to the time difference. As a full-time employee and student, I needed something to help me sleep at night and wake up in the morning. This patch did just the trick! I feel a lot more relaxed and able to sleep after my long days. I highly recommend this to anyone and I will DEFINITELY be continuing my purchases. Plus, I love the fact that this patch has minimal ingredients!

Amazon Verified Purchase (Melatonin 3 mg)
Amazing product! I don't often review on Amazon, but these have been such a lifesaver.

Robin (Melatonin 7 mg)
Rarely write reviews but have to rave about this product. Have reordered several times may now go on auto delivery as I don't want to run out. Have taken otc sleep aids which make me drowsy in the morning and headachey. Less so with melatonin pills but not with these patches. A soothing gentle calming down before bed and I sleep through the nite. If I have an early morning call and can not afford a full 8 hrs I apply only one patch. Works perfectly and saves money. Truly amazing.

Amazon Purchase by Anne L. (Melatonin 10 mg)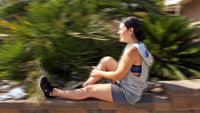 All of our Patches are 100% Drug-Free: Feel the Respro Labs difference
At Respro Laboratories, we are passionate about providing meaningful and innovative alternatives to pills and patches that just don't get the job done. That's why we use cutting-edge science and forward thinking to create the next generation of superior patches. Advances in natural patches happen at Respro Laboratories, because of the extraordinary people who work here. At Respro Labs, what sets us apart is that we understand patches. Science is what guides us. Imagination is what moves us. This allows us to discover newer and better patches.
For your convenience, we accept the following payment options





These statements have not been evaluated by the Food and Drug Administration. These products are not intended to diagnose, treat, cure, or prevent any disease.